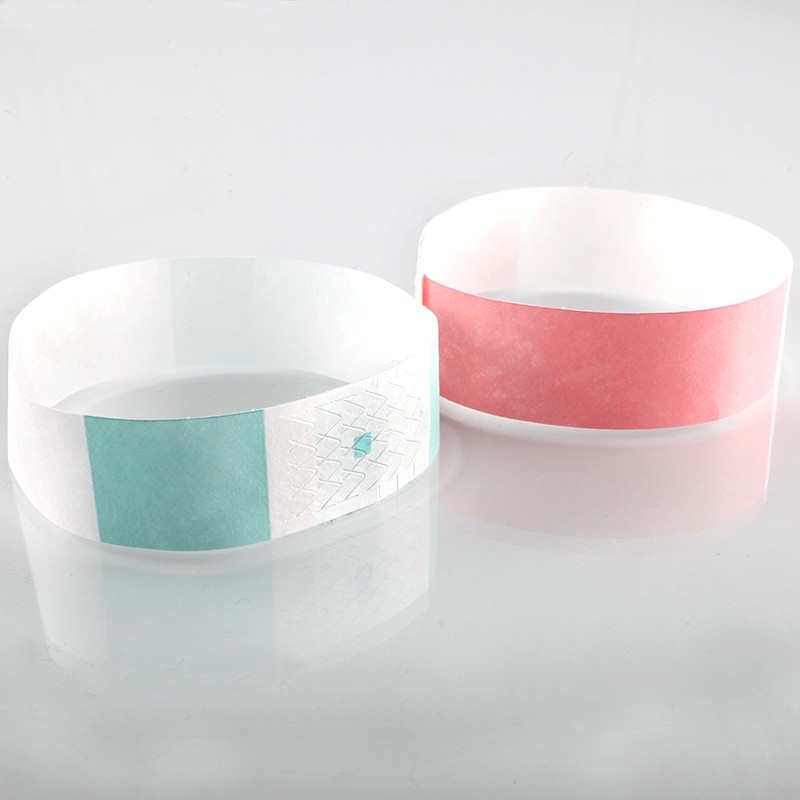  
Write-on tyvek child wristband
Minimum quantity : 100 pieces, conditioning : by 100 pieces
The Tyvek wristband is specially designed for children who visit hospitals. Tyvek is a tear-proof, waterproof and comfortable material that will suit the youngest.
Features of the Tyvek bracelet for children
It has a rectangular writing panel for writing various information (name, first name, date of birth, room number, etc.). The bracelet is easily adjusted and closed thanks to an adhesive zone. Once attached, it is impossible to remove.
Standard packaging :
1.000 pcs box
Delivery time for personalised product :
1/2 weeks
MOQ for stock product :
100 pcs
Minimum quantity : 100 pieces, conditioning : by 100 pieces