Lanyard - Sublimation marking
Minimum quantity : 100 pieces, conditioning : by 100 pieces
Reference : TDC_SUBLI
Satin polyester lanyard customised by sublimation marking. 
Sublimation marking allow high quality of customisation in for colour printing, it's possible to print all logos and colors. 
Other dimensions on request
Mixing of colours available from 500 pcs. 


Choose yours accessories :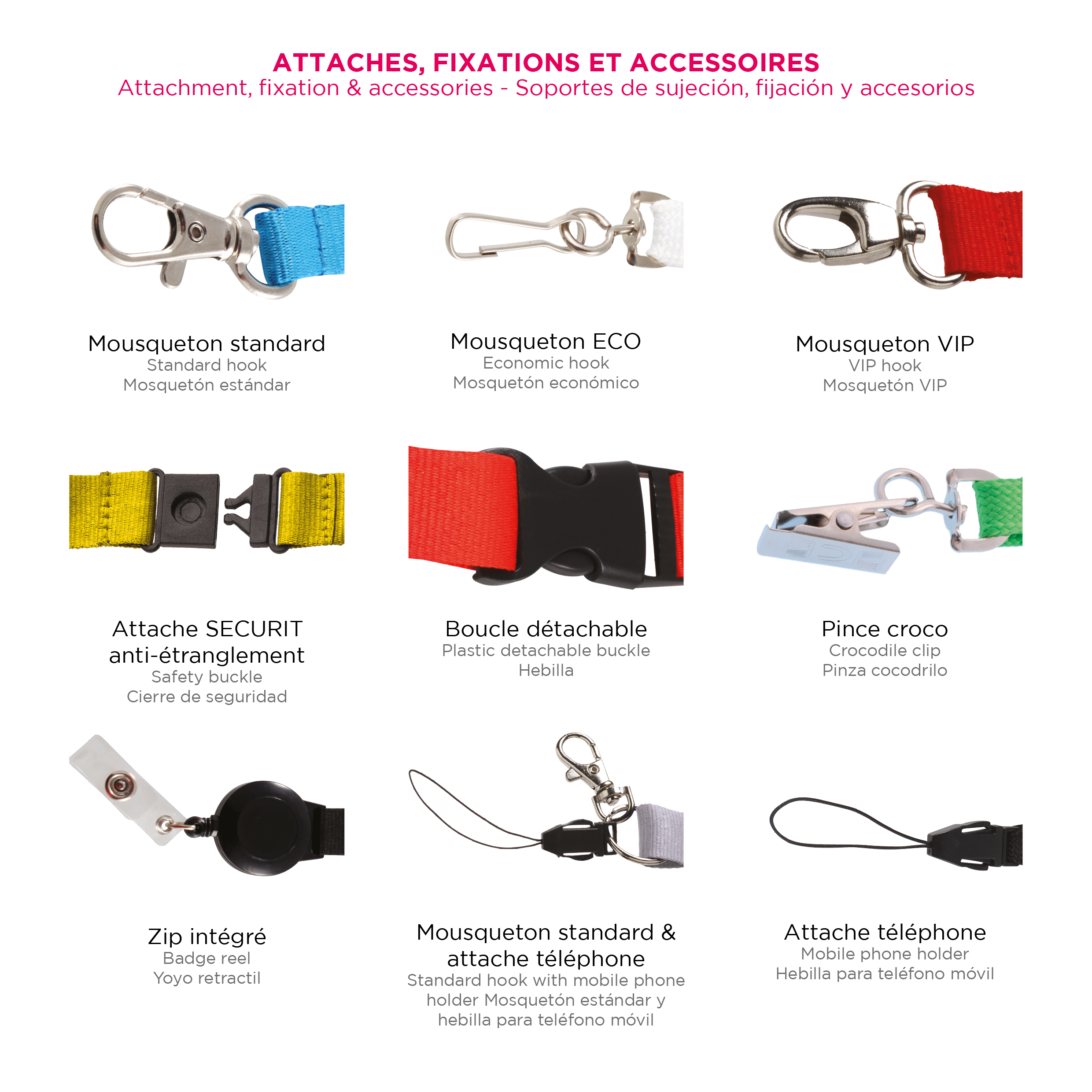 Main application fields :
Trade fairs, professional meetings, VIP passes...
Material :
Polyester or satin polyester
Standard packaging :
100 pcs bags
Delivery time for personalised product :
4 to 6 weeks
MOQ personalised products :
100 pcs
Possible Marking :
Silk-screen printing or sublimation
Minimum quantity : 100 pieces, conditioning : by 100 pieces
 