Electrician collars
Minimum quantity : 1000 pieces, conditioning : by 100 pieces
Reference : CP12
Available in 6 mm wide (4-6 weeks) or 9 mm wide (in stock), these black ties have 3 kind of head :
- 'Simple' : TS for all the 6 mm wide, for 9x132 mm long and 9x180 mm
- Double : TD for 9x265 / 9x300 and 9x360 mm
- Reinforced double head : TDR, for 9x500 and 9x750 mm long
The 6 mm wide ties (115-180-290 and 360 mm long) have a 280N tensile strength.
The 9x132 and 9x180 mm have a 390N tensile strength.
The remaining one ( 9x265-300-360-500 and 750mm) have a 540N tensile strength.
They are all compliant with UL94HB norms. They are temperature-changes-proof : they can be used from -45° to+85°C.
Their mechanical properties remain the same when humidity rates change. They comply with EN50 146, EDF HN 33 S62 norm.
They are also available in PA6.6 in 8.8 mm wide and 200/290 and 380 mm long.
They can be used with PCP12 pliers for a better tightening.
Sizes could change of few % depending lots, without change mechanical properties.   
| | | | | |
| --- | --- | --- | --- | --- |
| Sizes (mm) | Head model | Mini. clamp diameter (mm) | Max. clamp diameter (mm) | Tensile strenght (N) |
| 9 x 132 | TS | 8 | 27 | 390 |
| 9 x 180 | TS | 10 | 40 | 390 |
| 9 x 265 | TD | 26 | 62 | 540 |
| 9 x 300 | TD | 26 | 80 | 540 |
| 9 x 360 | TD | 26 | 93 | 540 |
| 9 x 500 | TDR | 70 | 140 | 540 |
| 9 x 750 | TDR | 70 | 220 | 540 |
| 6  x 115 | TS | 5 | 25 | 280 |
| 6 x 180 | TS | 9 | 45 | 280 |
| 6 x 290 | TS | 20 | 78 | 280 |
| 6 x 360 | TS | 20 | 100 | 280 |
| | | | | |
| --- | --- | --- | --- | --- |
| Dimensions (mm) | Type de tête | Diamètre mini. de serrage (mm) | Diamètre maxi. de serrage (mm) | Résistance à la traction (N) |
| 9 x 132 | TS | 8 | 27 | 390 |
| 9 x 180 | TS | 10 | 40 | 390 |
| 9 x 265 | TD | 26 | 62 | 540 |
| 9 x 300 | TD | 26 | 80 | 540 |
| 9 x 360 | TD | 26 | 93 | 540 |
| 9 x 500 | TDR | 70 | 140 | 540 |
| 9 x 750 | TDR | 70 | 220 | 540 |
| 6  x 115 | TS | 5 | 25 | 280 |
| 6 x 180 | TS | 9 | 45 | 280 |
| 6 x 290 | TS | 20 | 78 | 280 |
| 6 x 360 | TS | 20 | 100 | 280 |
Colours available on stock :
Black
Closure type :
Progressive tightening
Standard packaging :
100 pcs box
MOQ for stock product :
1.000 pcs
Minimum quantity : 1000 pieces, conditioning : by 100 pieces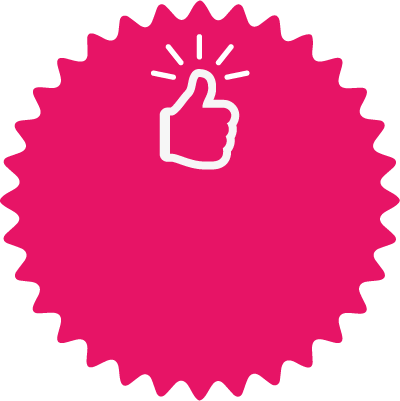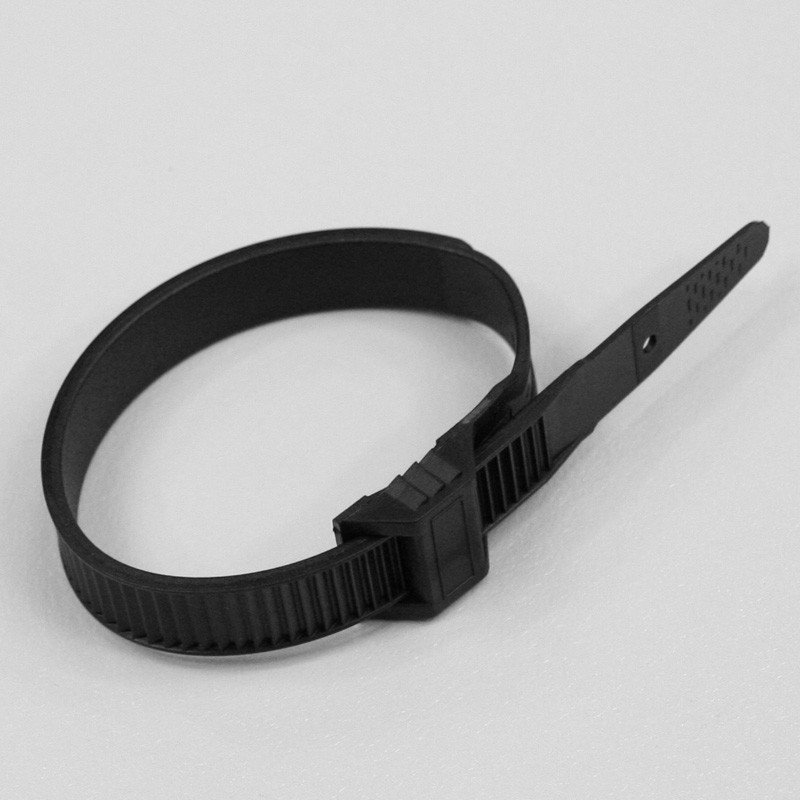  