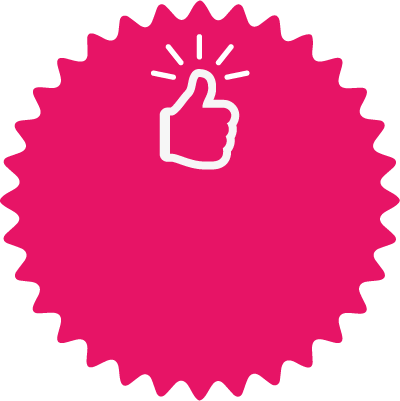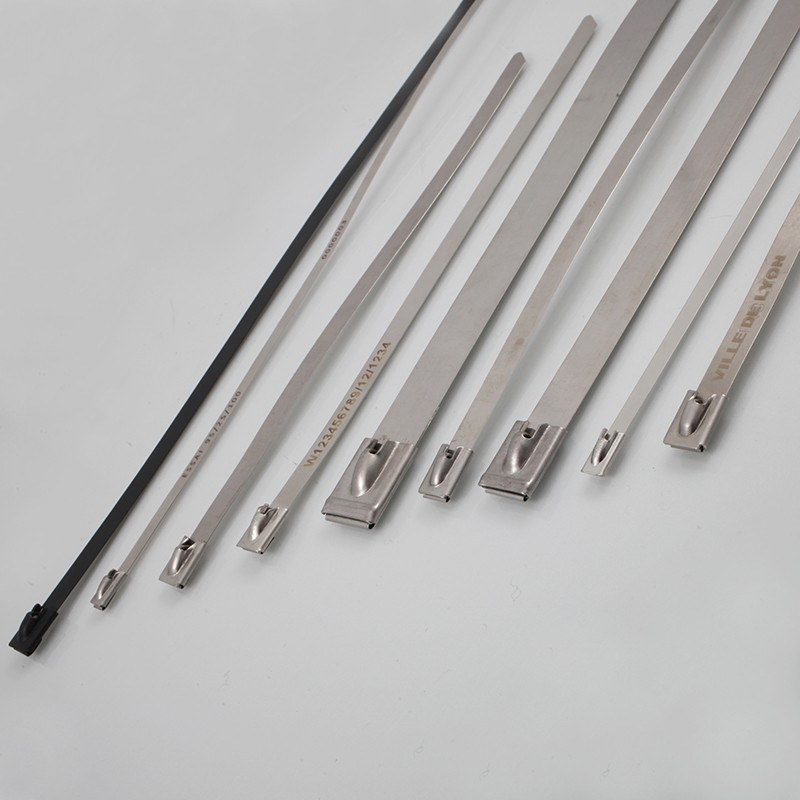  
Litex stainless steel ties
Minimum quantity : 100 pieces, conditioning : by 100 pieces
Reference : LI_INOX
In 304 or 316 stainless steel, they are in 4.6 or 7.9 mm wide. The respective tensile strength is 45.3 and 113.3 kg.
They are mainly used in petrochemical and food industries, in electrical power plants, mining, naval industry. They have a good resistance to sea fog, are rolled-edged and are amagnetic.
They resist to fire, are without any halogens and are UV proof. They are resistant from -80° to 538°C.
They can be lasermarked in our workshops.They can be locked with the CT3 pliers, to tighten and cut better.
| | | | | | | |
| --- | --- | --- | --- | --- | --- | --- |
| Width (mm) | Length(mm) | Thickness(mm) | Diameter(max clamping of...to...mm) | Tensile strength(N) | Tools | Stainless steel |
| 4,6 | 100 | 0,26 | 20-25 | 778 | CT3 | 304 ET 316 |
| 4,6 | 125 | 0,26 | 20-25 | | | |
| 4,6 | 150 | 0,26 | 20-35 | | | |
| 4,6 | 200 | 0,26 | 20-50 | | | |
| 4,6 | 300 | 0,26 | 20-83 | | | |
| 4,6 | 360 | 0,26 | 20-100 | | | |
| 4,6 | 520 | 0,26 | 20-150 | | | |
| 4,6 | 680 | 0,26 | 20-200 | | | |
| 4,6 | 840 | 0,26 | 20-250 | | | |
| 4,6 | 1000 | 0,26 | 20-300 | | | |
| 4,6 | 1200 | 0,26 | 20-365 | | | |
| 4,6 | 1400 | 0,26 | 20-425 | | | |
| 7,9 | 100 | 0,26 | 20-25 | 1112 | CT3 | 304 et 316 |
| 7,9 | 125 | 0,26 | 20-22 | | | |
| 7,9 | 150 | 0,26 | 20-35 | | | |
| 7,9 | 200 | 0,26 | 20-50 | | | |
| 7,9 | 300 | 0,26 | 20-83 | | | |
| 7,9 | 360 | 0,26 | 20-100 | | | |
| 7,9 | 520 | 0,26 | 20-150 | | | |
| 7,9 | 680 | 0,26 | 20-200 | | | |
| 7,9 | 840 | 0,26 | 20-250 | | | |
| 7,9 | 1000 | 0,26 | 20-300 | | | |
| 7,9 | 1200 | 0,26 | 20-365 | | | |
| 7,9 | 1400 | 0,26 | 20-425 | | | |
| 12 | 200 | 0,32 | 25-50 | 1117 | CT3 et CT7 | 316 |
| 12 | 300 | 0,32 | 25-83 | | | |
| 12 | 360 | 0,32 | 25-100 | | | |
| 12 | 440 | 0,32 | 25-125 | | | |
| 12 | 520 | 0,32 | 25-150 | | | |
| 12 | 600 | 0,32 | 25-175 | | | |
| 12 | 680 | 0,32 | 25-200 | | | |
| 12 | 760 | 0,32 | 25-225 | | | |
| 12 | 840 | 0,32 | 25-250 | | | |
| 12 | 1000 | 0,32 | 25-300 | | | |
| 12 | 1200 | 0,32 | 25-364 | | | |
| 12 | 1400 | 0,32 | 25-425 | | | |
| 16 | 200 | 0,32 | 40-50 | | | |
| 16 | 300 | 0,32 | 40-80 | | | |
| 16 | 360 | 0,32 | 40-100 | | | |
| 16 | 440 | 0,32 | 40-125 | | | |
| 16 | 520 | 0,32 | 40-150 | 4005 | CT7 | 316 |
| 16 | 600 | 0,32 | | | | |
Material :
304 & 316 stainless steel
Total length :
of 100 to 1400 mm
Width :
4,6 / 7,9 / 12 et 16 mm
Closure type :
Progressive tightening
Standard packaging :
100 pcs bags
Delivery time for personalised product :
3 to 4 weeks
MOQ for stock product :
100 pcs
MOQ personalised products :
100 pcs
Delivery Deadline :
24 / 72h
Minimum quantity : 100 pieces, conditioning : by 100 pieces