Progressive hand tightening knot ties
Minimum quantity : 5000 pieces, conditioning : by 5000 pieces
Conical head knot tie
In nylon or polypropylen, they are in 2 lengths : 125 and 200 mm. They are used to hang labels.
Available in stock in nylon, in frosted in 125 or 200mm, and in blue, yellow, red, green, black in 125 mm.
Other colours are possible from 2 million pieces on in 8 weeks.
Optional : double entry cylindrical head
 Conditionning : 5000 pcs box and 100.000 pcs carton
Free samples on request
Material :
Nylon et Polypropylène
Total length :
125 et 200 mm
Pull apart force :
8.6 kg
Closure type :
Progressive tightening
Standard packaging :
5.000 pcs box
MOQ for stock product :
5.000 pcs
Delivery Deadline :
24 à 72h
Minimum quantity : 5000 pieces, conditioning : by 5000 pieces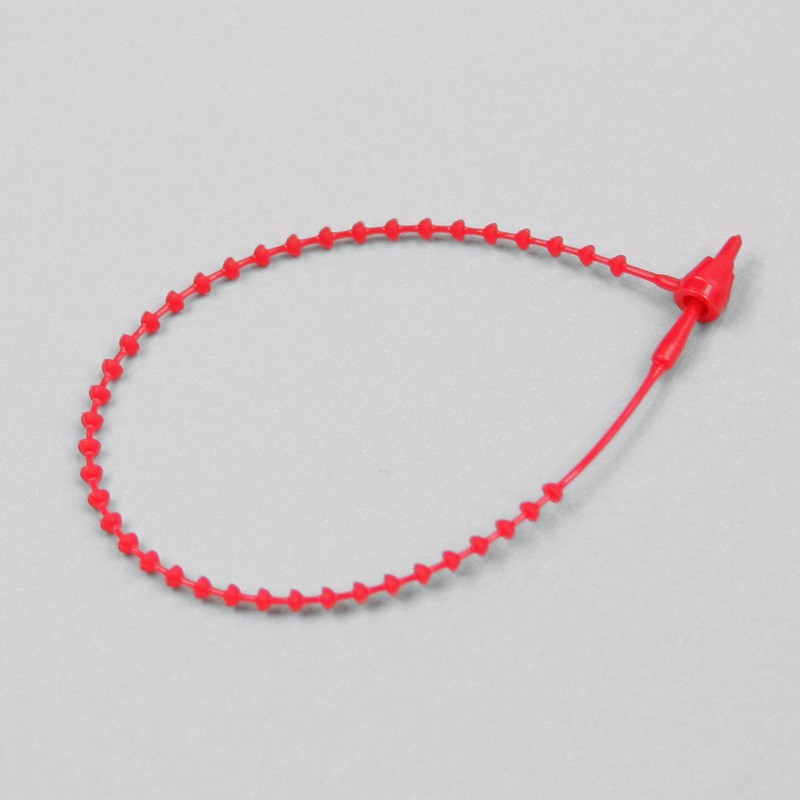  