Vinyl wristbands with tags
Minimum quantity : 500 pieces, conditioning : by 500 pieces
The vinyl bracelet with detachable coupons can be used for any event. Tear-proof, non-transferable and waterproof, it can be adjusted and fixed with a plastic snap. It is available in various colours and widths. The vinyl wristband is latex-free. It is manufactured in ISO 9001 and ISO 13485 certified workshops.
The five coupons on the wristband prevent the exchange of money. They are particularly suitable for events with cloakroom, tombola and/or free drinks.
Marking the vinyl wristband
The vinyl wristband can be personalized with a text, an image and/or a logo (provide us with a vectorized logo (.AI or .EPS) and the type of font).
On request:
- consecutive numbering
- Screen printing in one or more colours
- mix of colours possible (extra charge)
Main application fields :
Soirées événementielles, évènements sportifs, camping, soirée VIP...
Standard packaging :
Box of 500 pieces
Delivery time for personalised product :
(3 coupons) 10 à 15 jours ouvrés - (5 à 10 coupons) 3/4 semaines
MOQ for stock product :
500 pcs
Minimum quantity : 500 pieces, conditioning : by 500 pieces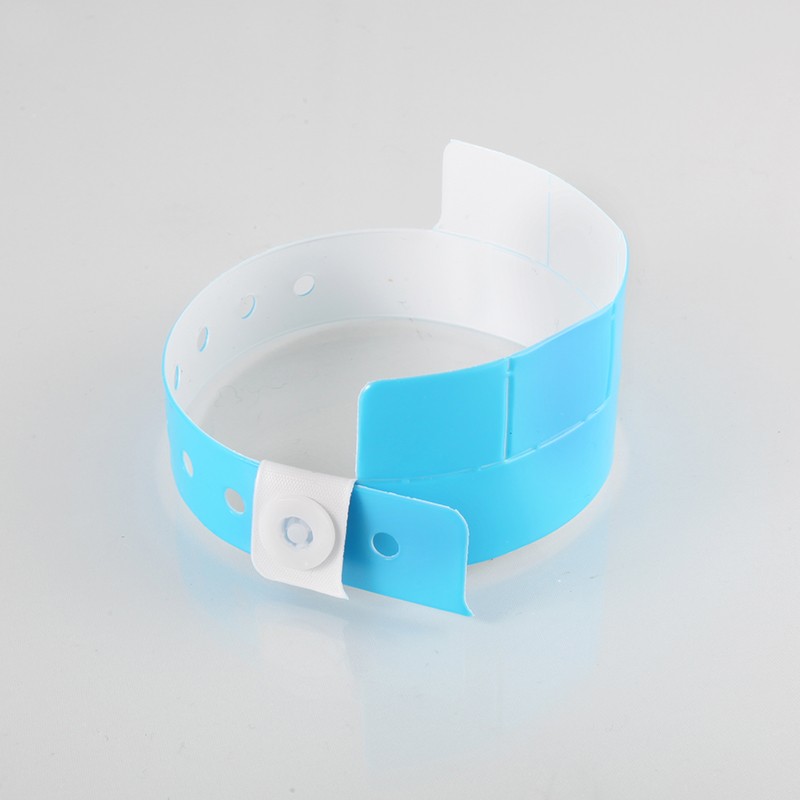  