Nylon PP tag pins
Minimum quantity : 5000 pieces, conditioning : by 5000 pieces
Reference : ATT_PINS_STD
Available from 15 to 125 mm these ties are used for fixing your labels on clothes, carpets, socks etc.
In 50 pcs mat, they are fixed with a tool gun.
Available in frosted, red, blue, yellow, green, black, in stock.
Option : thinner pins or 100 pcs mat (micro).
Conditionning : 5.000 pcs box and 100.000 pcs carton.
POLYPROPYLENE :
| | |
| --- | --- |
| Lenght (mm) | References |
| 15 | 31015 |
| 20 | 31020 |
| 25 | 31025 |
| 35 | 31035 |
| 40 | 31040 |
| 45 | 31045 |
| 50 | 31050 |
| 75 | 31075 |
| 125 | 31125 |
| 225 | 31225 |
NYLON :
| | |
| --- | --- |
| Lenght (mm) | References |
| 15 | 30015 |
| 20 | 30020 |
| 25 | 30025 |
| 40 | 30040 |
| 65 | 30065 |
| 125 | 30125 |
| 210 | 30210 |
Closure type :
Fixed-length
Standard packaging :
5.000 pcs box
MOQ for stock product :
5.000 pcs
Minimum quantity : 5000 pieces, conditioning : by 5000 pieces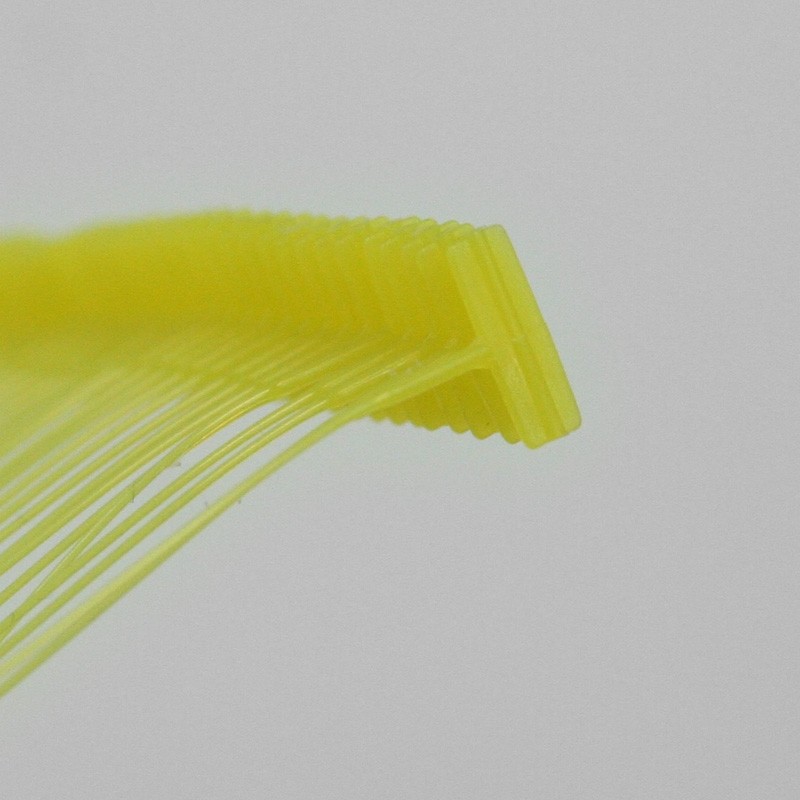  