Tyvek wristbands with RFID inlay
Minimum quantity : 1000 pieces, conditioning : by 100 pieces
The tyvek wristband has a small RFID tag (= RFID inlay) glued to the inside. It is a single-use wristband that can be adjusted and closed by means of an adhesive zone. Once attached to the wrist, it cannot be removed to exchange it with another person. It can be personalised with a text or a logo (to be provided in vector format .ai, .eps…).
Advantages of the RFID Tyvek bracelet
The RFID technology allows a contactless use, especially for :
- opening doors, lockers…
- contactless payment.
It also allows the limitation of the use by programming schedules.
Characteristics of the Tyvek RFID bracelet
Dimensions :
- 19 x 250 mm
- 25 x 250 millimetres
Available chips:
- Mifare Classic 1K, Mifare Classic 4K, Mifare Ultralight EV1, Mifare Ultralight-C, FM08 (Mifare 1K Compatible), ICODE SLI (1K), ICODE SLI-X (1K), ICODE, SLI-S (2K), NTAG203, NTAG213, NTAG215, NTAG216, TOPAZ(512byte)
Factory numbering
IMPORTANT: kindly provide us an AI or EPS logo for every customisation and/or the writing font. You'll be charge 50€ for any vectorization.
Delivery time for personalised product :
1 to 2 weeks
MOQ for stock product :
1000
Minimum quantity : 1000 pieces, conditioning : by 100 pieces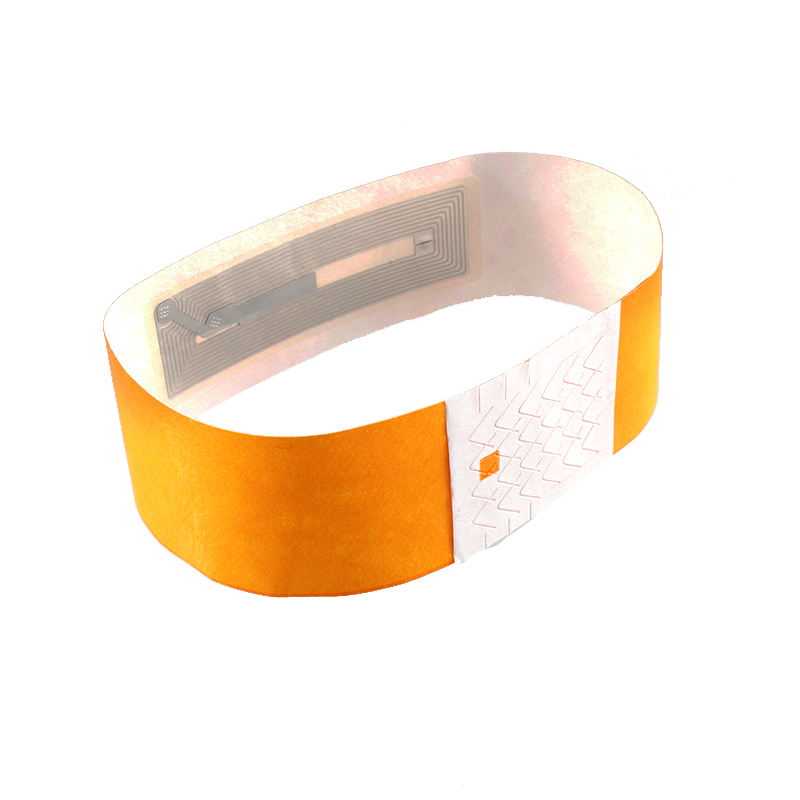  