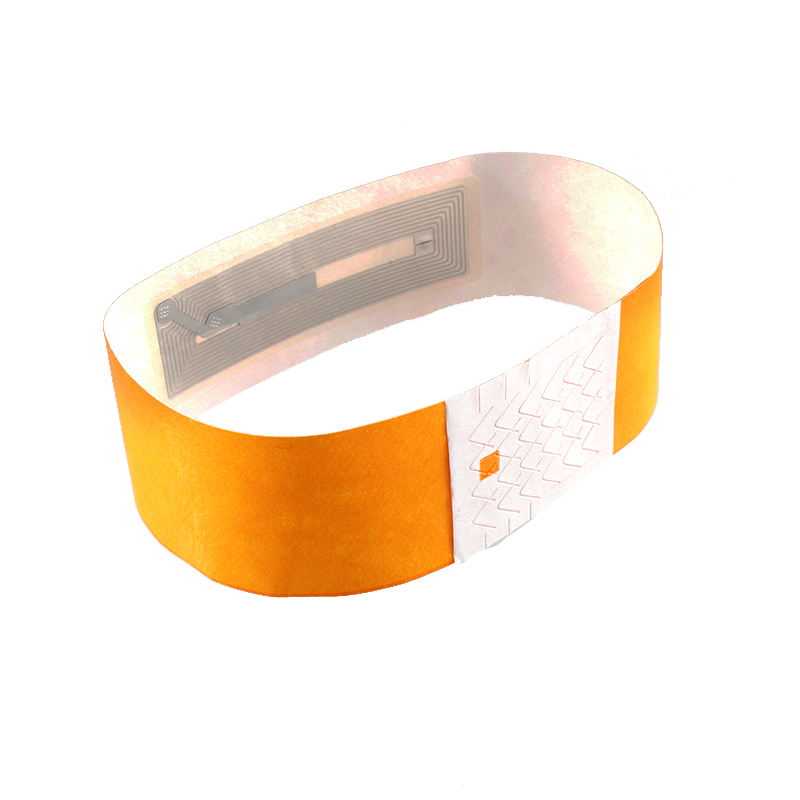  
Tyvek wristbands with RFID inlay
Minimum quantity : 1000 pieces, conditioning : by 100 pieces
Material : Tear-proof paper with RFID inlay on the back side.
Factory serialization, Strong adhesive closure, Economical, waterproof.
Ideal for one or two days events, one time use
Available chips : Mifare Classice 1K, Mifare Classic 4K, Mifare Ultralight EV1, Mifare Ultralight-C, FM08 (Mifare 1K Compatible), ICODE SLI (1K), ICODE SLI-X (1K), ICODE
SLI-S (2K), NTAG203, NTAG213, NTAG215, NTAG216, TOPAZ(512byte). 
IMPORTANT: kindly provide us an AI or EPS logo for every customisation and/or the writing font. You'll be charge 50€ for any vectorization.
Delivery time for personalised product :
1 to 2 weeks
MOQ for stock product :
1000
Minimum quantity : 1000 pieces, conditioning : by 100 pieces