RFID Silicon Wristband
Minimum quantity : 100 pieces, conditioning : by 100 pieces
The RFID silicone wristbands is reusable, waterproof and strong. It is a model with a pleasant touch that is worn without any discomfort. It facilitates the identification of members of a gym, a pool or a water park. Made of expandable silicone, it is easy to remove and limits sweating.
 The RFID technology allows a contactless use for
- opening doors, lockers...
- contactless payment
- It also allows the limitation of the use by programming schedules.
Characteristics of the RFID wristbands :
- Oval part can be personalized with a text or a logo
- Dimensions of the oval: 28 x 44 millimeters
- Child size also available
- Many colors
 Type of chip :
- NXP Mifare ® 1Ks50 / Ultralight / Ultralight EV1 / Ultralight C 17pf - 50pf, Mifare 4KS70
- Other chips available on request (ICODE SLI/SLIX, NTAG216/213, TK4100/4200, compatible)
Total length :
190 / 200 / 220 mm
Delivery time for personalised product :
3 to 4 weeks
MOQ for stock product :
100
Minimum quantity : 100 pieces, conditioning : by 100 pieces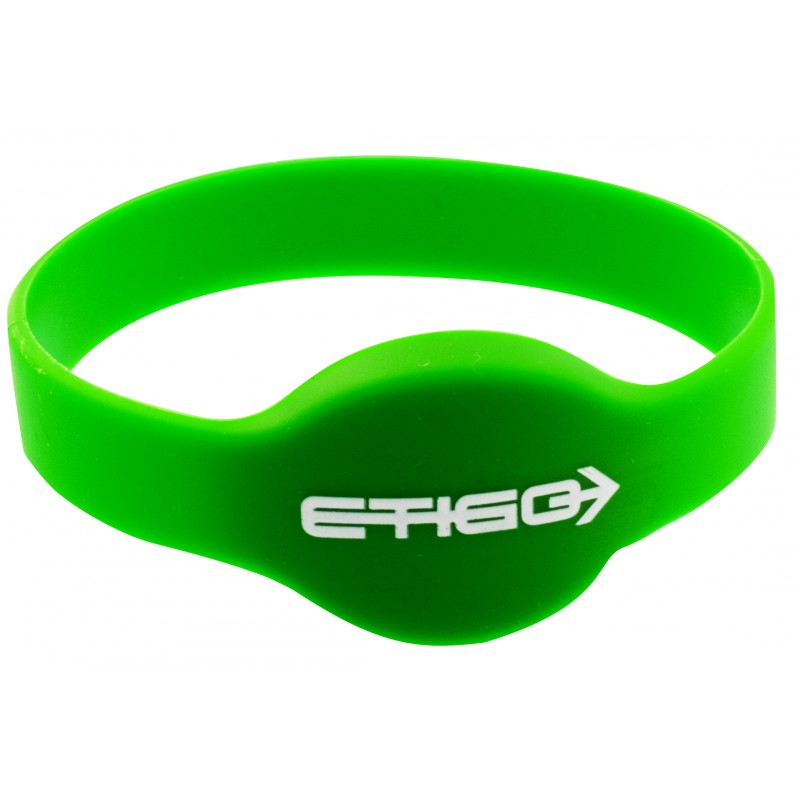  