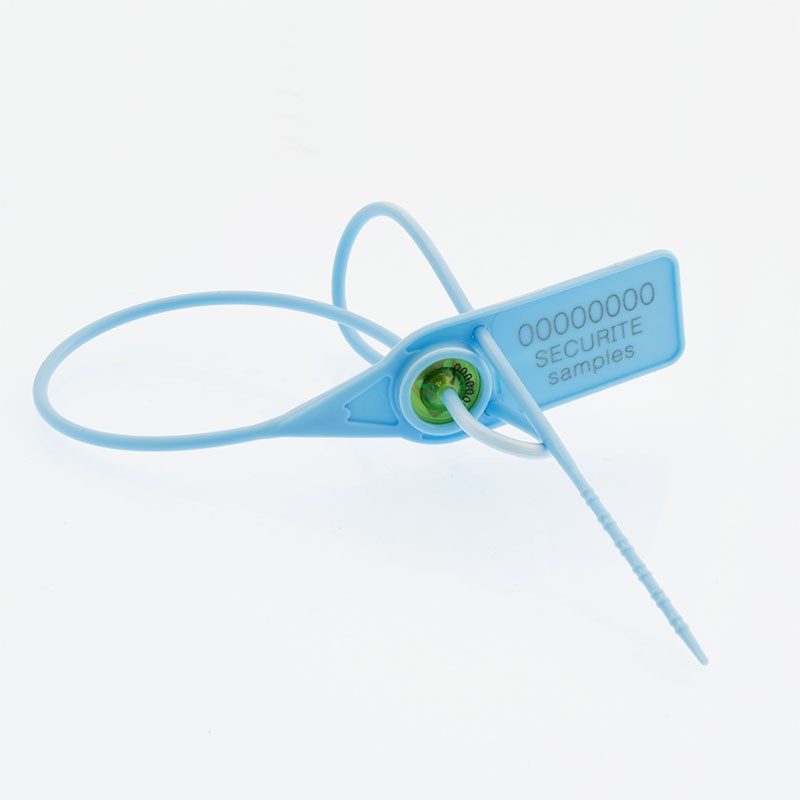  
Seal FLE 220 / 380
Minimum quantity : 100 pieces, conditioning : by 1 piece
Pull-tight seal, the highest level of protection, new improved collet design.
Transparent cap allows to control integrity of the collet when locked.
Double numbering, on the collet and on the bracket.
Two holes on the bracket allow to create two buckles to fix a label for example, and to reduce the lenth of the remaining stalk.
Other colors on request - but it should be light to read the bar-code clearly. 

Main application fields :
Unauthorized access and fraud to containers, cars, capacities, accommodations, bags, safe deposits, cases, gas stations, luggage etc…
Material :
Polypropylen (PP)
Diameter / Strap width :
2,4 mm
Usable length :
220 / 380
Colours available on stock :
Yellow, green, white, blue, red.
Closure type :
Progressive tightening
Type of tail :
Round & smooth
Tag dimensions :
41,5x20,8x7 mm / 41,5x20,8x8,8 mm
Standard packaging :
100 pcs bags
Delivery time for personalised product :
2/3 weeks
MOQ for stock product :
100 pcs
MOQ personalised products :
1000 pcs
Weight for 1000 pcs :
3.4 kg
Use temperature :
-60°C -> +80°C
Minimum quantity : 100 pieces, conditioning : by 1 piece