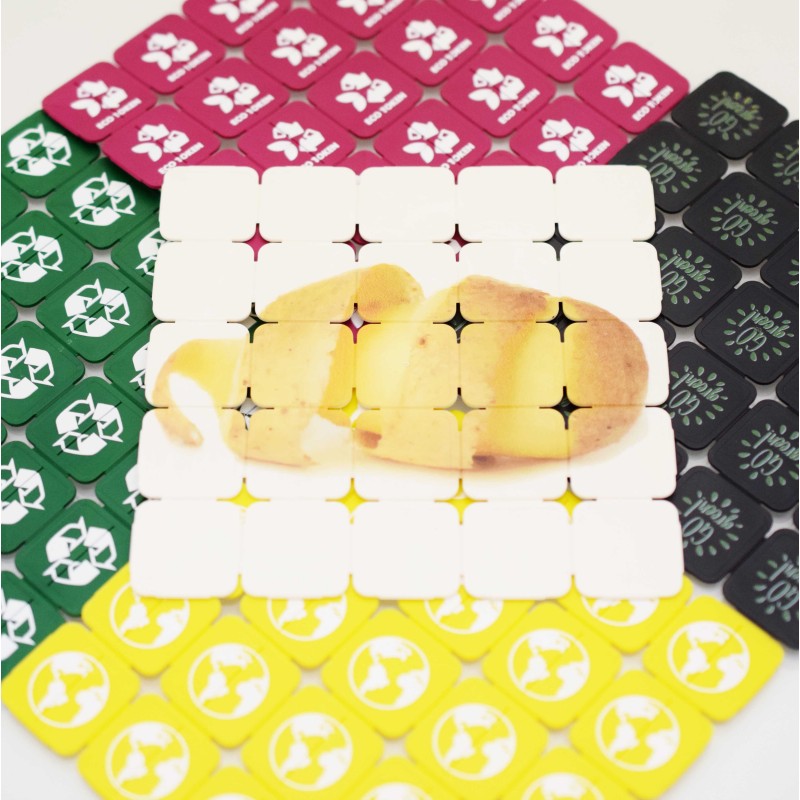  
Biodegradable tokens
Minimum quantity : 1000 pieces, conditioning : by 1000 pieces
These biodegradable tokens are made of bioplastic obtained from extracts of potato peels.
They are therefore designed with natural materials. Different sizes are available on request.
These tokens are reusrecommend that you clean them with a slightly damp cloth.
We do not recommend contact with water or liquid detergents.
This product is inedible.
Material :
Matières naturelles (extraits de pelures de pomme de terre)
Standard packaging :
1.000 pcs box
MOQ for stock product :
1.000 pcs
MOQ personalised products :
1000 pcs
Delivery Deadline :
4/6 semaines
Minimum quantity : 1000 pieces, conditioning : by 1000 pieces