Cobra
Minimum quantity : 100 pieces, conditioning : by 100 pieces
This polypropylen seal is used to close bags
It is 5 mm wide, 270 mm long. Its useful length is 240 mm long.
It resists to a 20 kg strength.
Its 10x25mm plastic window lets us see the notched tail and thus check if the seal is correctly closed.

It is available in stock, in yellow, marked F.F and consecutively numbered.
It can also be in white, blue, black, orange, green and red in 10-12 week leadtime, with a 5000 pcs MOQ
10 pcs mat - 1000 pcs carton
Carton : 420 x 294 x 148 mm - 3.8 kg
Customs tariff : 39 23 50 90
Free samples on request

Material :
Polypropylen (PP)
Diameter / Strap width :
5 mm
Colours available on stock :
Yellow
Closure type :
Progressive tightening
Type of tail :
Flat and notched
Tag dimensions :
10 x 25 mm
Standard packaging :
1.000 pcs box
Delivery time for personalised product :
10 to 12 weeks
MOQ for stock product :
100 pcs
MOQ personalised products :
5.000 pcs
Weight for 1000 pcs :
3.8 kg
Minimum quantity : 100 pieces, conditioning : by 100 pieces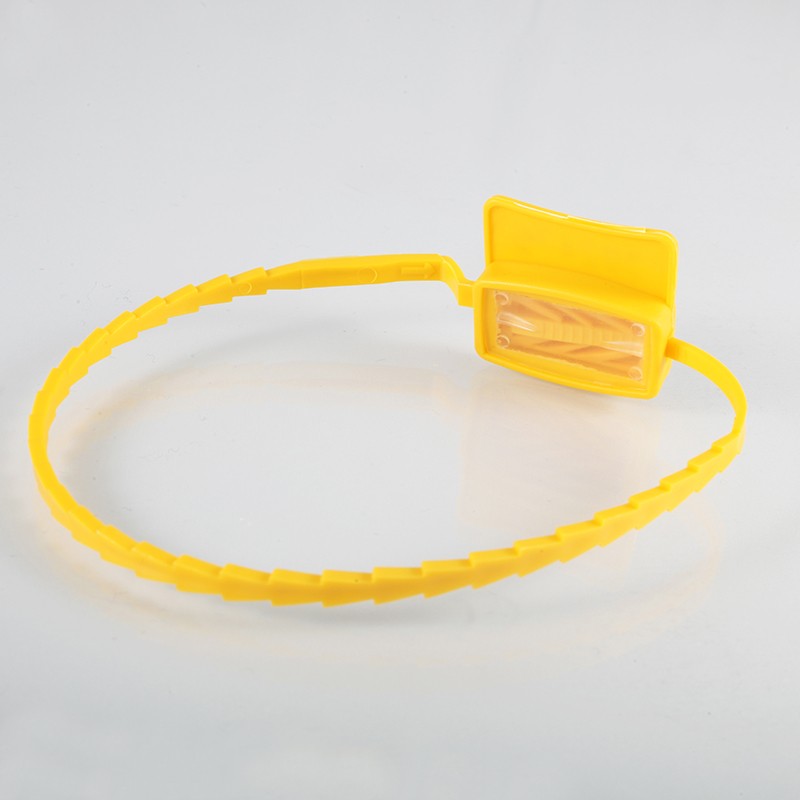  