Lionseal 2
Minimum quantity : 1000 pieces, conditioning : by 1000 pieces
#ONGLET:DESCRIPTIF#
This polypropylen is aimed at closing bags or securizing trolleys
With a smooth 2 mm diameter tail, this seal has a 450 mm total length, for a 400 mm useful length.
It resists to a 15 kg breaking strength and to temperatures going from -20° to 80°C.
The 60x18 mm tag can be personalized with a name, a logo or a barcode, in 12 week leadtime (free from 10000pcs on). For barcodes and logo, additional charge on first order. Available colours : green, red, yellow, blue, white
We have some Lionseal 2 in stock, marked E.F and progressively numbered.
5 pcs mat - 1000 pcs carton
Carton : 510 x 300 x 210 mm - 3 kg
Customs tariff : 39 23 50 90
Free samples on request
Material :
Polypropylen (PP)
Diameter / Strap width :
2 mm
Closure type :
Progressive tightening
Type of tail :
Round & smooth
Tag dimensions :
60 x 18 mm
Standard packaging :
1.000 pcs box
Delivery time for personalised product :
3 to 4 weeks
MOQ for stock product :
1.000 pcs
MOQ personalised products :
1000 pcs
Weight for 1000 pcs :
3 kg
Minimum quantity : 1000 pieces, conditioning : by 1000 pieces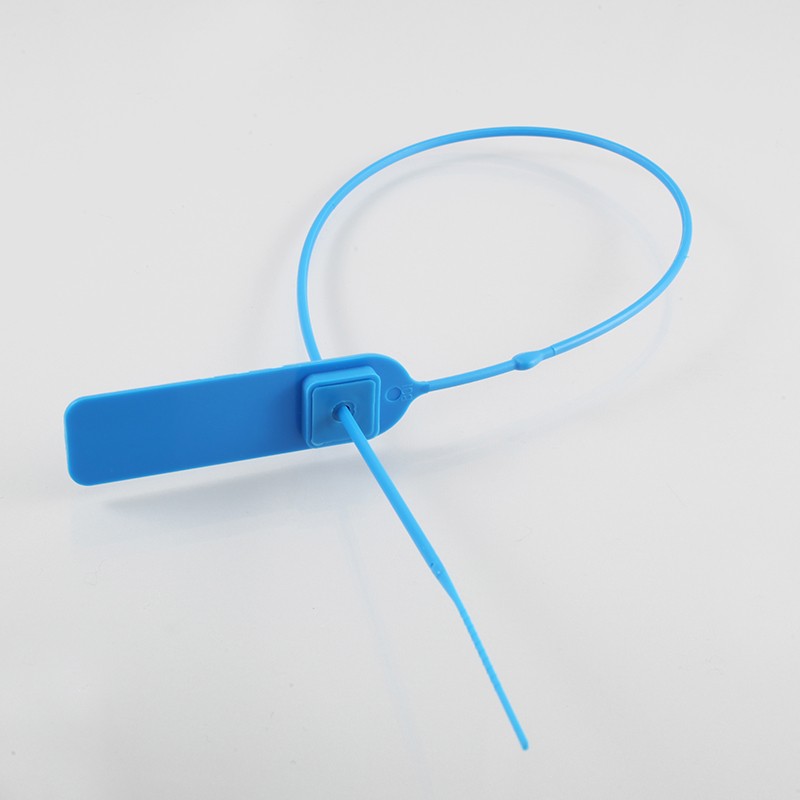  