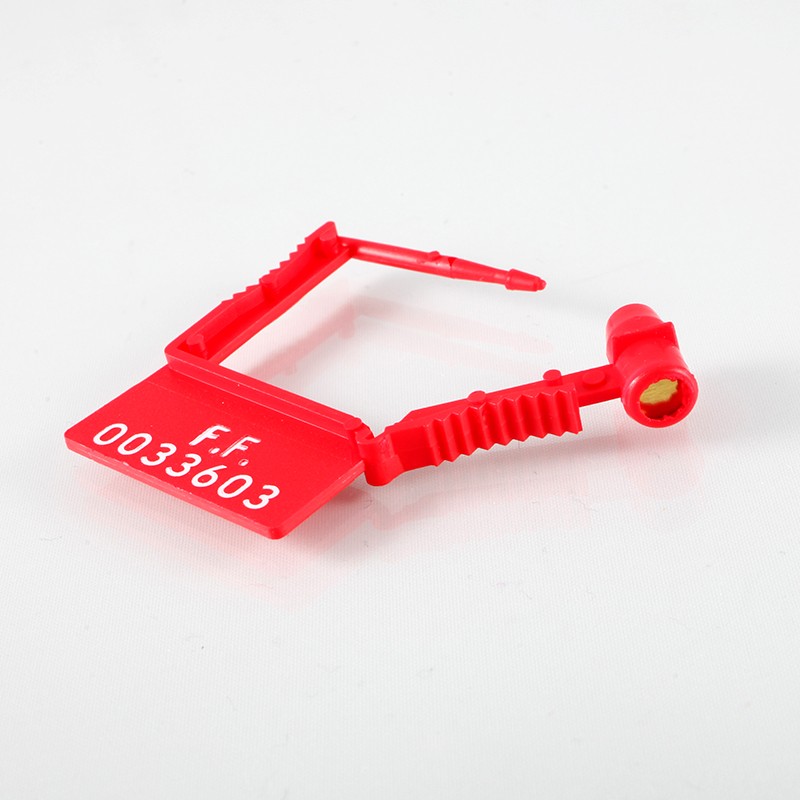  
7001 seal
Minimum quantity : 100 pieces, conditioning : by 100 pieces
Padlock seal with a copper insert
This seal is mainly aimed at medicine chests.
The poplypropylen tag is 15x26 mm. Total height when locked : 40 mm
We have in stock some red, marked E.F and numbered seals (6 digits).
They can be personalized from 1000 pcs on, up to 2 lines with 10 characters each.
Barcodes : extra charge on 1st order
Conditionning : 1000 pcs carton
Carton dimensions : 33 x 27.9 x 17.8 cm - Weight : 1.4 kg
Free samples on request
Main application fields :
Milieu hospitalier
Material :
Polypropylen (PP)
Colours available on stock :
Red
Pull apart force :
1.4 kg
Tag dimensions :
15 x 26 mm
Standard packaging :
Carton de 1000 pcs
Delivery time for personalised product :
6 to 8 weeks
MOQ for stock product :
100 pcs
Weight for 1000 pcs :
1.4 kg
Minimum quantity : 100 pieces, conditioning : by 100 pieces