L shape vinyl wristbands
Minimum quantity : 100 pieces, conditioning : by 100 pieces
The L-shaped vinyl wristband is visible, tear-proof and waterproof. It is a single-use model that can be adjusted and closed with a plastic clip. It is used to control access to an event or a defined area. It is suitable for use over several days.
Personalising the vinyl event wristband
The vinyl event wristband is available in various widths and colours. It can be personalized with a text, an image and/or a logo.
If you want to add a logo, please provide us with a vectorized version.
Total length :
S : 330 mm / L : 430 mm
Standard packaging :
500 pcs box
Delivery time for personalised product :
10 à 15 jours ouvrés
MOQ for stock product :
100 pcs
MOQ personalised products :
100 pcs
Delivery Deadline :
(sans marquage) 48/72h
Minimum quantity : 100 pieces, conditioning : by 100 pieces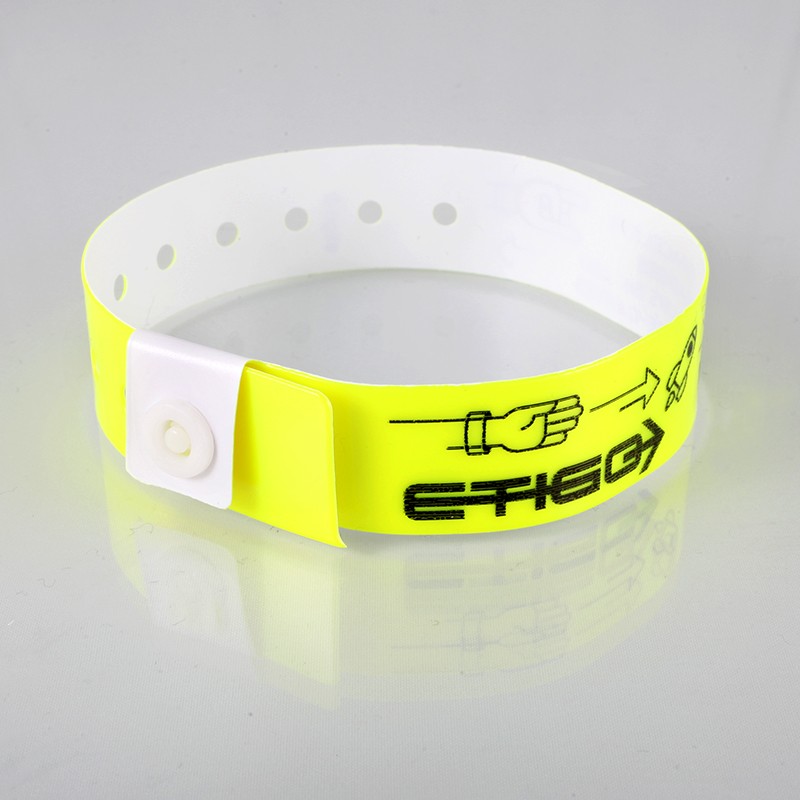  