Camping wristband: Control and identification of holidaymakers
Naturally, a camping holiday is synonymous with freedom and serenity. Your customers want to relax in the open air without being disturbed by numerous controls. If you are a campsite manager, make life easier for your campers with the camping wristband! If you offer many activities, this control wristband allows you to quickly identify the people who are entitled to access your facilities. For a sense of belonging, think about customizing it. Let's discover the advantages of the camping wristband and how to choose it.
Advantages of the camping wristband
Your campsite is a free access area, everyone can come and go as they please: visitors, tenants, residents.
As a manager, you are responsible for everyone's safety, and this obviously implies control. Your clientele is diverse and you must be able to identify them at a glance. All campsites offer a wide range of activities: disco, fitness room, swimming pools, water parks, slides, children's playgrounds, etc. But not all of them are accessible to everyone.
Checking identities and ages can be a tedious and time-consuming task when your customers want to enjoy some leisure time. The camping wristband will save you from long queues in the sun. This control wristband is much less intrusive for your customers, who will have direct access to all your facilities. Your camping equipment will also be more available to provide entertainment and sporting activities for your campers.
The camping wristband for visitors
Can your customers receive visitors? Can people visit your camping club for a future holiday? Even if only for a short time, don't forget about security. Opt for a tyvek camping wristband. You will be able to easily identify people who are not staying with you.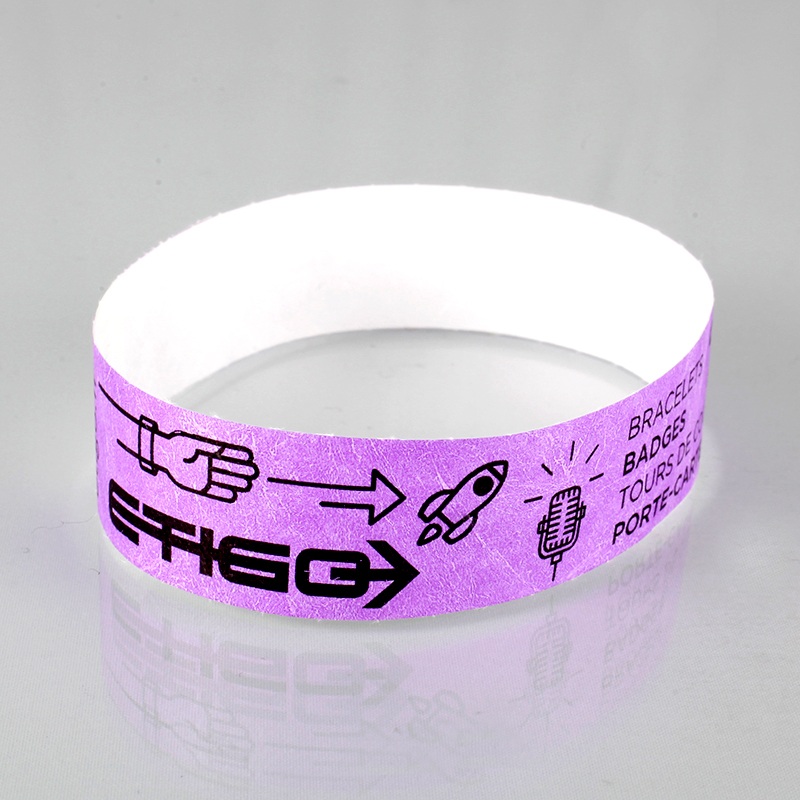 •  Ideal for short term use
• Blank or 1 colour customisation possible with logo or text (black, blue, red or green)
• Control at the best price ! 
• All our tyvek wristbands 




The personalised wristband for rented accomodation
Are your camping pitches or mobile homes available for rent? For short and medium stay family holidays, think of control bracelets made of fabric, vinyl or even recycled fabric. Depending on the age, choose different coloured identification bracelets, no need to ask for identification. A minor trying to enter a place where under 18s are not allowed? You will quickly identify him/her thanks to the colour of his/her wristband. Book your camping accomodation with peace of mind.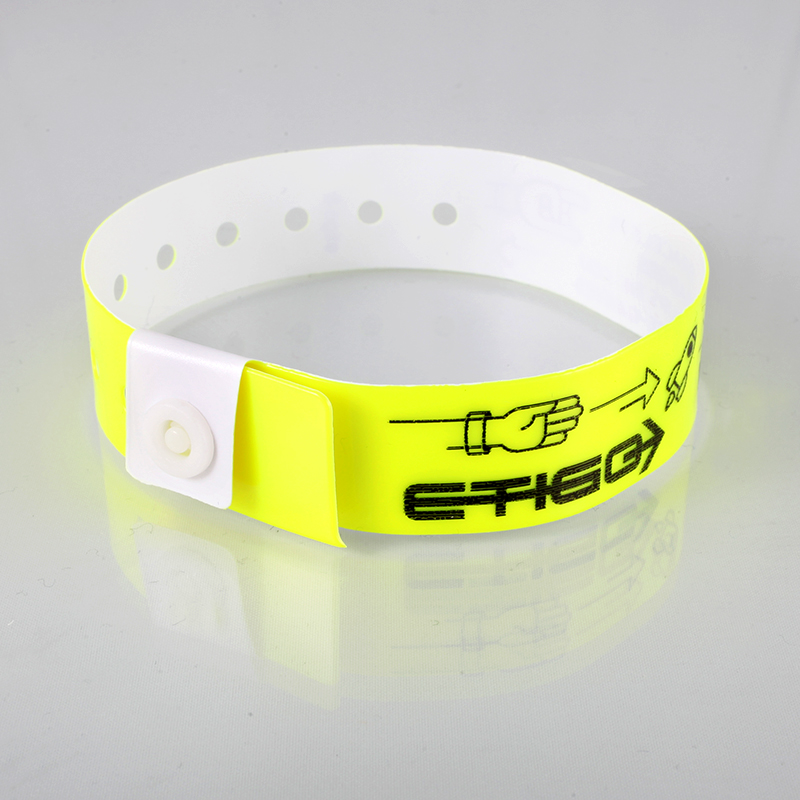 • Tearproof and water resistant
• Wide choice of colours
• Customisable with logo or text, minimum 100 pieces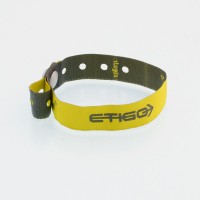 • Plastic snap closure
• Single use
• Many colours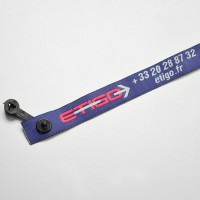 • Plastic pressure fabric wristband
• Durable and waterproof
• Two lengths available 
• Blank or customizable (min. 100 pieces)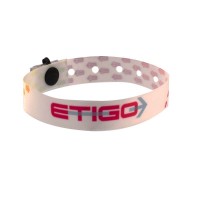 • Chic satin look style
• Can be personalised from 500 pieces
• Plastic clip closure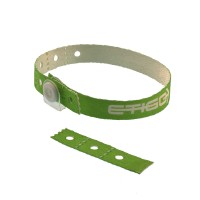 • Recycled material: bracelet + clip
• Eco-responsible, recyclable
• With perforations




The camping wristband for residents
Residents, who own their own cottage or camping pitch, can come to your establishment several times a year. They can also benefit from a quick and easy control. Opt for control bracelets.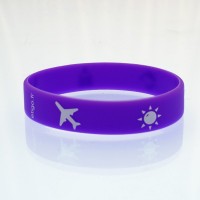 • Customised silicone bracelet
• Recycled and recyclable material
• Waterproof and Reusable
• Available in adult and child sizes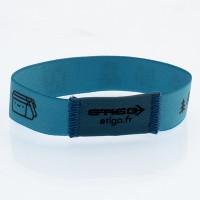 • Different widths 
• Wide choice of colours
• Weatherproof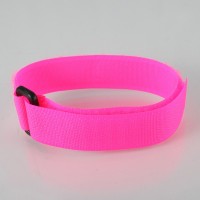 • Plastic hook closure
• Mix and match possible

• Logo or text personalisation from 100 pcs




With their feet in the water, your campers will have an unforgettable holiday and what could be better than a personalised camping bracelet as an unusual souvenir? As you can see, camping and caravanning holidays will have a taste of lightness!