Extinguisher seals: Regulations and types of seals
The fire extinguisher is the most effective tool for preventing fires. Together with carbon monoxide detectors, the fire extinguisher is the most widely used fire-fighting tool. Employers are obliged by the Labour Code to provide them (6 litres per 200 square metres of floor space). The average lifespan of a fire extinguisher is about 20 years, but a complete overhaul is required from 10 years onwards. To find out more about the service life of extinguishers, refer to the date of manufacture and the expiry date on the data sheet. The extinguisher is equipped with a safety seal which is placed around the safety pin.
It is compulsory to check each extinguisher and to ensure that it complies with the NF and ISO standards. Following this check, the officer will affix a safety seal. The container will show the CE marking which indicates that the fire safety equipment is resistant. The NF and EN-3 marks must also be present and indicate compliance with French and European safety standards and compliance by manufacturers with certain requirements.
The choice of extinguishers according to the sector
Fire safety professionals distinguish between different types of fire which will determine the type of extinguisher chosen. The premises to be protected may also vary and will determine the nature of the fire risk to be prevented. These can be industrial activities (i.e. premises where production, processing and repair activities take place) or tertiary activities (i.e. administrative premises, but also living spaces or spaces intended to receive visitors such as theatres, museums and hospitals).
Fire extinguisher for the industrial sector
In an industrial sector, the handling of portable fire extinguishers is mandatory. Indeed, the law obliges its establishments to be equipped with a portable water extinguisher or a portable CO2 extinguisher of 2 kilograms. Care should be taken when using these fire safety systems in an industrial context: water spray can cause short circuits and electrocution if touched, while the spray can attack electrical installations and damage electrical appliances and equipment. 
Fire extinguisher for the tertiary sector
The protection of a tertiary type building is done with a 6 litre water (or foam) extinguisher or a 6 kilo powder extinguisher. The water extinguisher can be used against fires involving dry fuels (cardboard, paper, etc.) as well as fires involving hydrocarbons, provided an additive is added. Powder extinguishers can be used against all types of fires with great efficiency.
Example of a fire seal
To check that the safety equipment has not been used, the safety officer can affix the fire seal around the pin of the fire extinguisher. The seals (plastic seal or lead seal) consist of a rod to be wrapped around a small locking pad. Seals can be customised.
After installation and maintenance, checking the condition of the fire extinguishers is necessary. This can range from a simple inspection to check the availability of the equipment. Maintenance of the equipment is necessary once a year. Extinguisher maintenance must be carried out by a certified professional who will examine the parts. This examination applies equally to powder, water and gas extinguishers.
Plastic seal for fire extinguishers
There are plastic seals. These are polypropylene, polyethylene or polyamide seals with a plate to which a rod is attached. To crush plastic seals, it is important to use pliers to tighten the plate.

Plastoshells
The polypropylene plastoseal is used to seal electric meters and/or water meters, safety valves, circuit breakers and also fire extinguishers. UV resistant and complies with EN 3 for fire extinguishers and RoHS.
This seal is easily crushed with a 130mm sealing pliers and has a tensile strength of 3kg.

Sealing pliers 
The sealing pliers have a plastic sleeve to offer you greater comfort when sealing. 
In addition, they are composed of a fixed block and a mobile block available individually on request.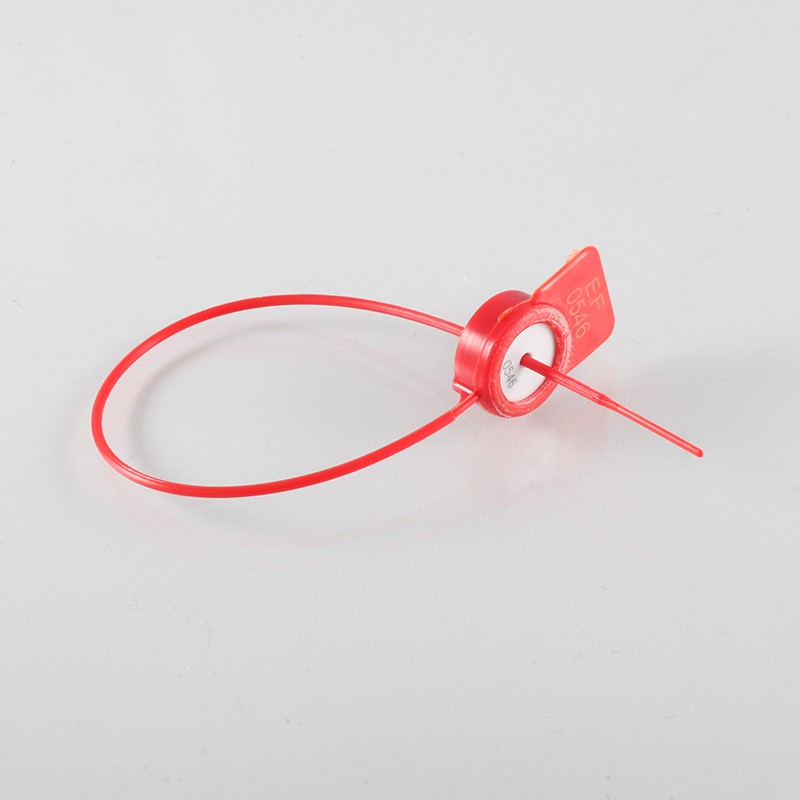 Autoplasto 
We also offer polypropylene or polyamide autoplastos with a metal insert at the plate. The tensile strength is 8 kg for polypropylene and 12 kg for polyamide.
These seals can be used on meters, safety valves, circuit breakers and fire extinguishers.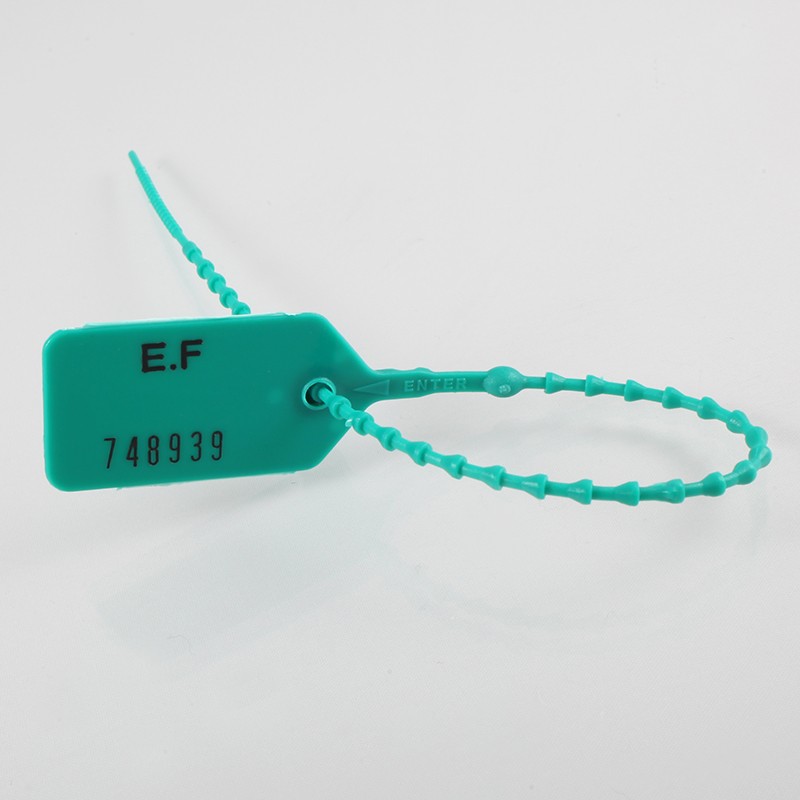 Miniseal
The miniseal is made of polypropylene and can be used for fire extinguishers, to secure bags, emergency doors...
Its tensile strength is 6 kg.

Quickseal
The polypropylene quickseal can be used in medical and security applications. Its tensile strength is 4-6 kg.
The delivery time is about 8 to 10 weeks. So contact us quickly to order it.

SP 250
The SP 250 polypropylene seal can be used in the road transport sector and also in the fire sector. It has a tensile strength of 12 kg.
Lead seals
Made of lead or tin, the seals are composed of a galvanised steel beaded rod and a lead head. A sealing pliers will allow to lock the head which buckles the rod. The seals can also be marked when locking. It is also stronger and can withstand a pressure of 9 kilos. The permanent closure of the seals ensures that your equipment cannot be used. 

Plastic and natural lead shot
The plastic rod seal has a copolymer head. This plasticised beaded wire runs through the inside of this security seal. This seal can be used for maritime, rail and road transport, but also in the fire sector. It can withstand a pull of 9 kg.
In order to crush this seal, you must use the sealing pliers shown above.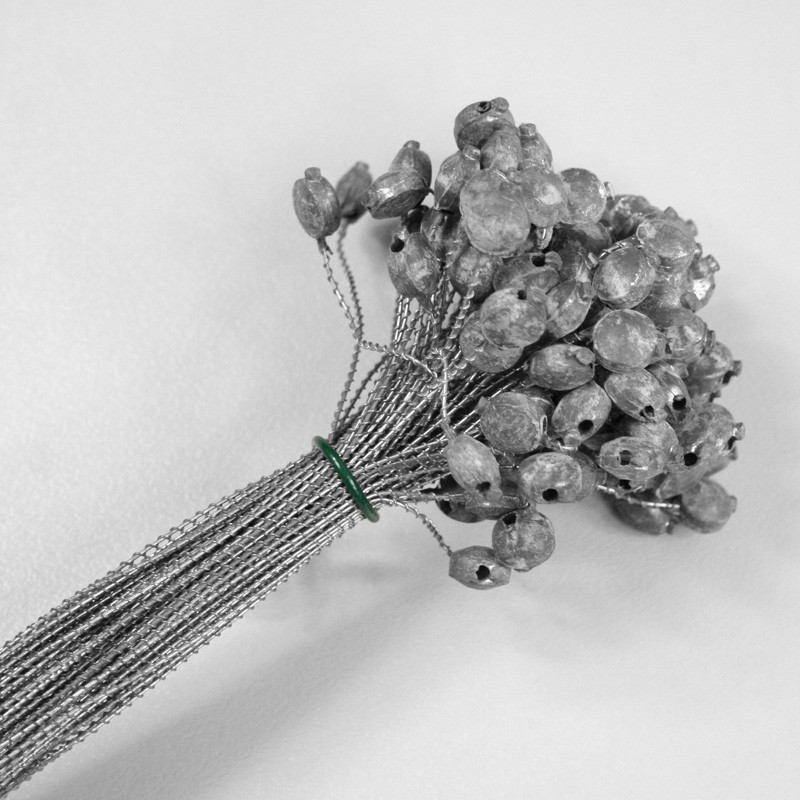 Natural lead
This safety lead with natural stem is also available in plastic. 
All our security seals are customisable, please contact us for more information.