The cable tie takes the form of a plastic or metal tie that adjusts and tightens with a small fastener. It allows to maintain different types of cables placed indoors or outdoors. It can be used in companies, industries, communities or collective educational institutions. In short, all places that are likely to use electrical, telephone, optical, Ethernet cables...
How to attach the cable tie ?
The diameter of the clamp can be easily adjusted according to the number of cables to be attached. Once the right diameter has been found, simply block its plastic link or metal strip thanks to the fixing system it is equipped with: single or double head, self-locking litex...
Choose a reusable or single-use necklace ?
There are reusable or single-use cable ties. Even if they are sometimes more expensive to buy, reusable collars pay for themselves after a few uses. They are very easy to remove and also make it possible to do something for the planet. Unlike reusable collars, single-use collars cannot be detached by hand. They must be cut with scissors or pliers and thus become unusable. For more information on this subject, visit our page How to open a plastic clamp ?
Choose a plastic or metal cable tie ?
• The plastic collar can be applied anywhere, indoors or outdoors. It meets the environmental and mechanical constraints of electrical, industrial and other installations.
• The stainless steel cable tie is ideal for installation in a corrosive environment: chemical industry, food industry, hospital...
What are the different types of cable ties ?
At Etigo, we offer several types of plastic or metal cable ties. Overview of three models !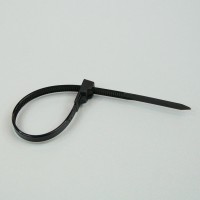 The reusable cable tie made of nylon
It adjusts, tightens and loosens easily thanks to its simple ratchet head. It is available in several clamping diameters to suit the number of cables to be held. Possible customization of a text or a fixed or consecutive numbering.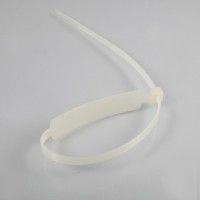 The cable clamp with long plate
It is easily tightened with its plastic head and can be removed with scissors. It is a single-use model available in two lengths. It is equipped with a rectangular board that allows you to note information on the types of cables it holds.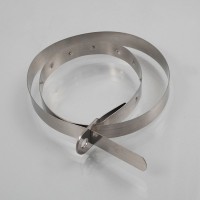 The custom diameter cable tie
It is available in rolls and adapts to the diameter to be clamped. Once it is surrounded around the cables, it must be tied with pliers and fixed with a metal loop to keep it securely in place. It is a necklace made of stainless steel and for single use.